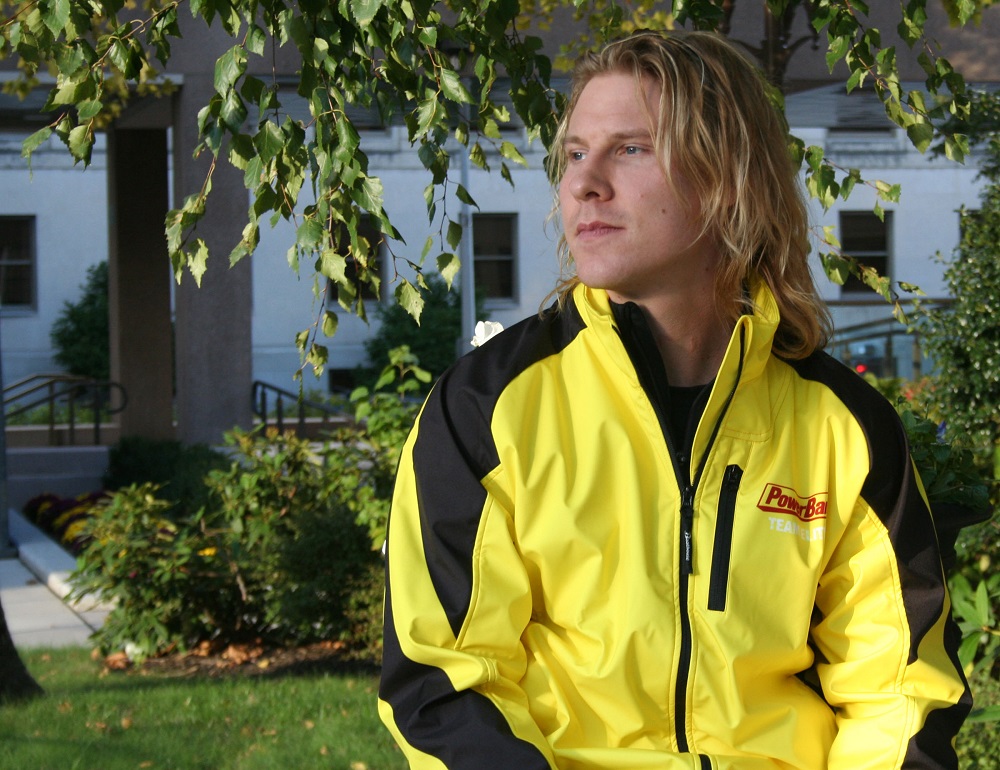 Brian Boyle, 28, could have let his car accident change his smile. It certainly threatened to in the most horrific way.
"Learning how to smile was my very first step back into life again," Boyle said. "In a lot of ways, it was a very challenging experience because my whole body was practically paralyzed by very heavy medications. Up until that point, I couldn't move. All my muscles had atrophied. I lost 100 pounds. I lost all my strength. I was so weak I couldn't even blink. To try and smile again was my very first step back into life."
Boyle was laid up in the ICU for over two months all because on July 6, 2004, he was hit by a dump truck on his way home from swim practice in Charles Country, Maryland, nestled an hour south of Baltimore and 45 minutes from Washington D.C.
His heart shifted to the other side of his body, he shattered his ribs and pelvis, he lacerated his liver and his kidney, his lung collapsed, he lost 60% of his blood, and he coded eight different times before he could even get on the road to recovery.
That road wasn't just a bumpy one. It was a pot-holed ridden, construction filled one-lane path to the only destination that Brian's parents, Garth and Joann, had in mind — Surviorsville.
When Brian first woke up from his medically-induced coma, he had no idea whether it was night or day. There was a clock in his room, but it didn't help him much.
"It was a pretty tough struggle to wake up to," Brian recalled. "I woke up to a living nightmare. My mom and dad were on both side of me crying hysterically. My parents were trying to explain to me that I was in a car accident, had a few broken bones, and would be out of the hospital in a few days. As time went on, I kept hearing the same thing. I realized it was more than just a few broken bones because I couldn't talk. I couldn't communicate. I was hearing a prognosis about being in a vegetative state, never leaving the hospital room, and if I did, it was to go into long-term nursing care."
Brian was listening to all of this, still very much "all there." However, his medical team and his parents didn't know just how coherent he was because he wasn't able to communicate.
"There I was, 18 years old," Brian said. "I was a good swimmer in high school. I went to church. I did community service. I was a good kid, and there I was on my death bed. All my friends were going to college. They were living their dreams. I was learning how to blink all over again. It just didn't seem fair to me. I remember praying to just leave that kind of atmosphere."
Brian's parents realized that he was giving up, so they pleaded with their only child, a blond-haired and once chiseled all-American type of guy.
"They told me to keep going, and told me that I was the only thing that they had," Brian said. "I'm their world, I'm their life, and I'm giving up. I had to keep going for them. I didn't want to see them suffer. In a lot of ways, I felt almost selfish for wanting to give up. I thought what better way to show my parents that I'm still there and I'm still fighting than by smiling. That was my first physical proof that I was still there and still fighting for my mom, my dad, and my family."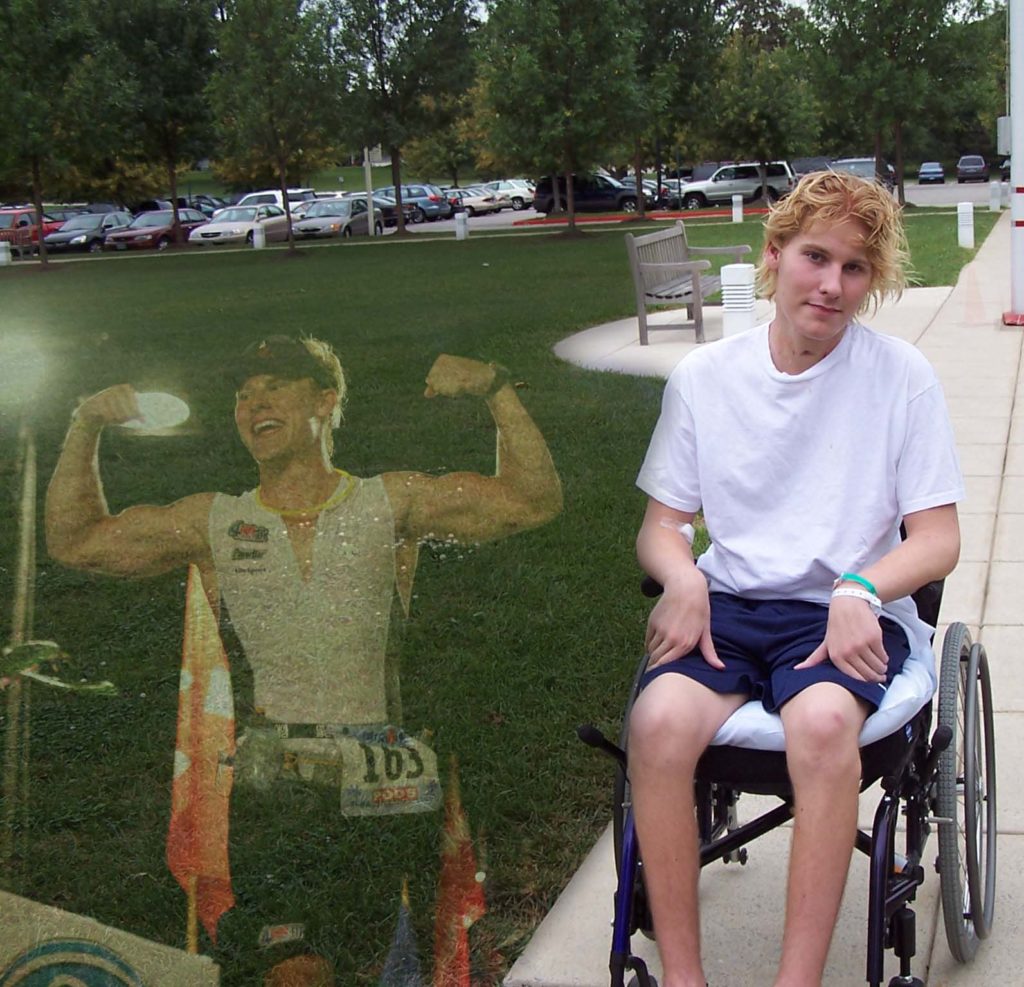 Brian went from learning how to smile and talk again to sucking on ice to drinking water to chewing jello. It was a slow progression, but he was able to return home in September, about two months after his accident. Then he entered intensive outpatient therapy for six months just to be able to live independently again.
That year, Brian got the Christmas present of a lifetime. His doctors cleared him to enter the pool once again.
"The thing about me going back to the pool was with the humidity from the indoor pool, my lungs were very fragile so they weren't sure how my breathing ability was going to be," Brian said. "I was walking at that point very short distances, but I really wanted to get back in the pool because I felt so heavy. To get back in the pool was a very triumphant moment of the recovery process. I wasn't trying to get back in the pool to swim competitively. I was trying to get back in the pool to almost feel weightless."
Brian continued to heal and make progress, but even down the road, he felt limited.
"Even three years after leaving ICU, if I coughed or sneezed, my parents would rush me to the emergency room because they were scared," Brian said. "I was scared."
In the summer of 2007, Brian received an invitation to compete in the infamous Hawaii Ironman.
"I felt like if I could do a race like the Ironman, then my healing was finally complete," Brian said. "It was also a platform for me to show my gratitude for everyone that believed in me from my health care team, my friends, my family, and complete strangers that were praying for me."
Brian only had a couple of months to train for the October race that includes a 2.4-mile swim, a 112-mile bike ride, and a 26.2-mile swim.
On that warm October day, Brian once again displayed his pearly whites as he crossed the finish line.
"It felt like I was being given the gift of life again," Brian said.
Brian has since competed in other races and later this summer, he will be a participant in Ironman Maryland, his fifth Ironman.
When Brian's not in the water, on his bike, or pounding the pavement, he can be found in the classroom at Johns Hopkins University where he is getting his Master's degree in health communications. He also just applied to get his MBA in health care management.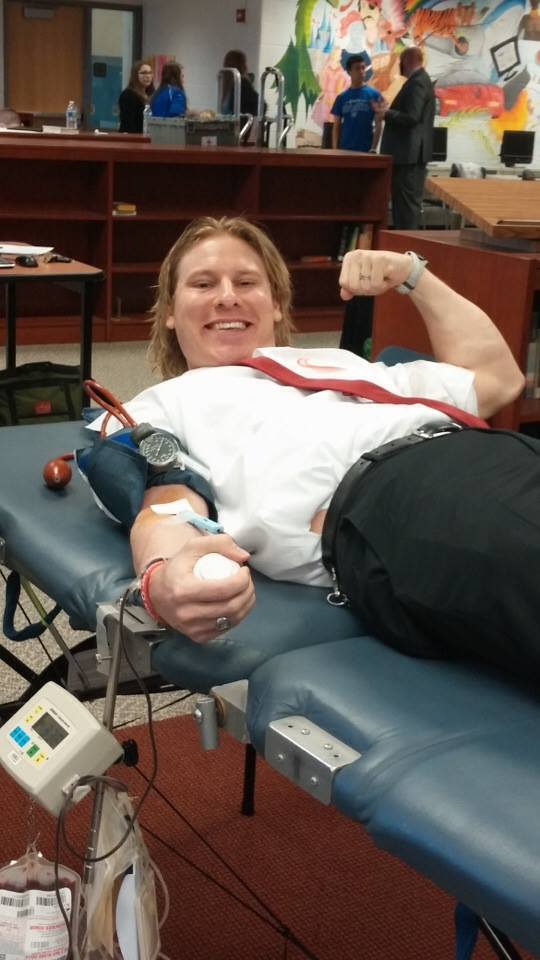 "With my background as an ICU patient, I want my professional career to focus on patient advocacy and health care consulting," Brian said. "For the past two years, I've spoken on behalf of the patients. I speak on behalf of quality care and patient safety. I want to be a health care executive one day and be in a position where I can make a difference, make an impact on different programs and different systems."
"I feel like my purpose is to be the voice of the patients, be a voice for the voiceless," Brian added. "I feel like I have that survivor mentality where I can kind of relate to other people who are going through something traumatic."
Brian's decision to go back to school proved fruitful not just professionally. He met his wife, Pamela, at Johns Hopkins while she was in nursing school.
"I always knew I was going to marry a nurse," Brian said with a chuckle.
Brian is also a national volunteer spokesman for the American Red Cross. In fact, just a few weeks ago on his 28th birthday, Brian made his 10th blood donation to celebrate ten years since his accident.
If you'd like to learn more about Brian, check out his book, Iron Heart.
In the meantime, Brian is going to keep perfecting that smile and that newly-found voice.
"The power of the voice is amplified when the message is of gratitude."
Well said, Brain.
For more great stories like this, check out our homepage.
Make sure to follow Purpose 2 Play on Facebook and on Twitter.